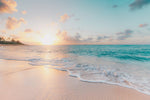 Is it still worth to travel to Bali? My answer: Yes, but you need to know how to enjoy the best of Bali. The island of Gods has been the perfect summer travel destination for years and because of this many areas are too developed and too touristic. But this was all before Corona hits us. Bali is fully relying on tourism and is in real need for the tourist to come back!!
There are plenty of amazing things to do in Bali, places to see and experiences to have. Bali is not only Kuta Beach or Uluwatu. There are other amazing beaches around, nice villages with lovely people and stunning nature, and I'm sure you going to fall in love with this island too!
Bali is famous for the perfect waves, rice fields, volcanos, Hindu temples, yoga, meditation and delicious food. Off course, you want to enjoy all these attractions, but at the same time you want to have a taste of local Bali, a more authentic and unique Balinese experience. I totally understand you, that's why I decided to share my personal experiences and my favorite things to do in Bali.
Before choosing the best accommodation in Bali you need to think about the best area to stay in Bali. My tip is to choose the location based on the type of experience you want to have.
Kuta Beach:

 touristy, too busy, too noisy, too many drunk people and groups of tourist. I'm not a big fan of this area but there you can find the big hotel chains, popular resorts and shopping malls.

Denpasar:

too busy. It's the business center of the island, with heavy traffic and far from the beach.

Legian Beach:

it's like Kuta, with less clubs and bars.

Seminyak:

the trendy side of Bali with top restaurants, fancy beach bars, boutique hotels and local designers. It' busy but it's good and has an interesting vibe. It's booming now.

Canggu:

this is the hipster side of Bali. Lovely cafes and charming restaurants. Surf beach, beach clubs, and there are still rice fields everywhere. There you can get a taste of local life. I lived here and loved it!!

Sanur:

it's nice, the beach is good, but I think it doesn't have too much character. And this is more a area if you are 'older'. 

Ubud:

is the hippie part of Bali. Yoga studios, healings sessions, breathwork,  raw food restaurants and meditation retreat. Ubud is zen! Also a 

walhalla for the vegan's. 
Uluwatu: favorite spot among surfers and those looking for stunning cliff views. I absolutely adore this area!! 
In my next blog's I will tell you more about what you really should do when you visit The island of gods. 
xx Kim